This historic map of Clermont, Florida was issued by the Clermont Improvement Company in 1884, the same year Clermont was founded. The company hired civil engineer A.F. Wrotnowski to complete a survey of the area in July 1884, and then used his map to advertise the area to potential residents. Lots marked with an X on the map were sold as of July 1, 1884.
Text on the map advertises Clermont as "15,000 acres of the best orange & vegetable lands in Florida…" Original lot prices from 1884 are listed in the lower left corner of the map. 50 x 150 foot lots sold for $100, orange and truck lands sold for $20 an acre, and lake front lots sold for $50+ an acre.
This historic map of Clermont has been restored by KNOWOL. Reproductions of the restored map are available here.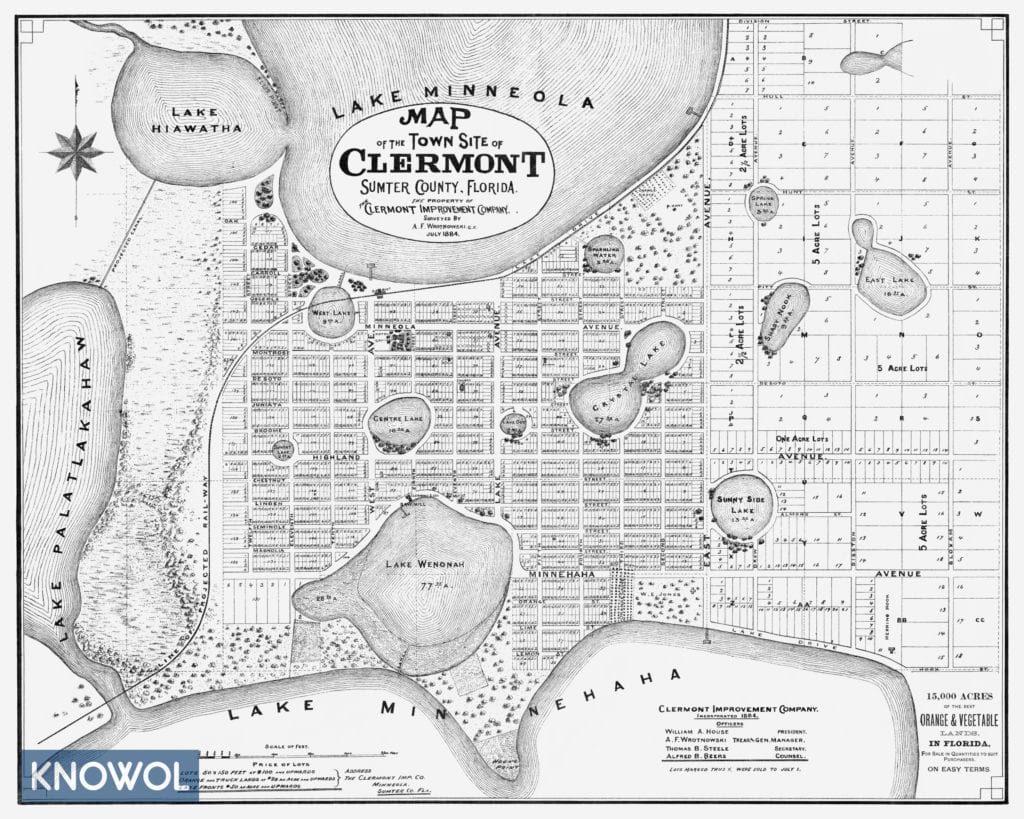 This vintage map of Clermont makes an attractive addition to your office, library, or den, and can even be used to teach children the geography and history of the area. When you're done exploring, click here to get your copy of the restored map.