This historic map of Tampa, Florida was created in 1912. The map shows a bird's eye view of the city as it used to be, and includes historical facts and figures on Tampa's economy and population. The map was originally issued by the Tampa Board of Trade.
The title of the map reads, "Tampa, Florida 1912: Makes more hand-made clear Havana cigars than Isle of Cuba, averaging a million a day." It also refers to Tampa as "The City With the Pay Roll". Landmarks on the map include Hooker's Point, Seddon Island, Sparkman Bay, Hendry & Knight Docks, and more.
This old map of Tampa has been restored by KNOWOL. Reproductions of the restored map are available here.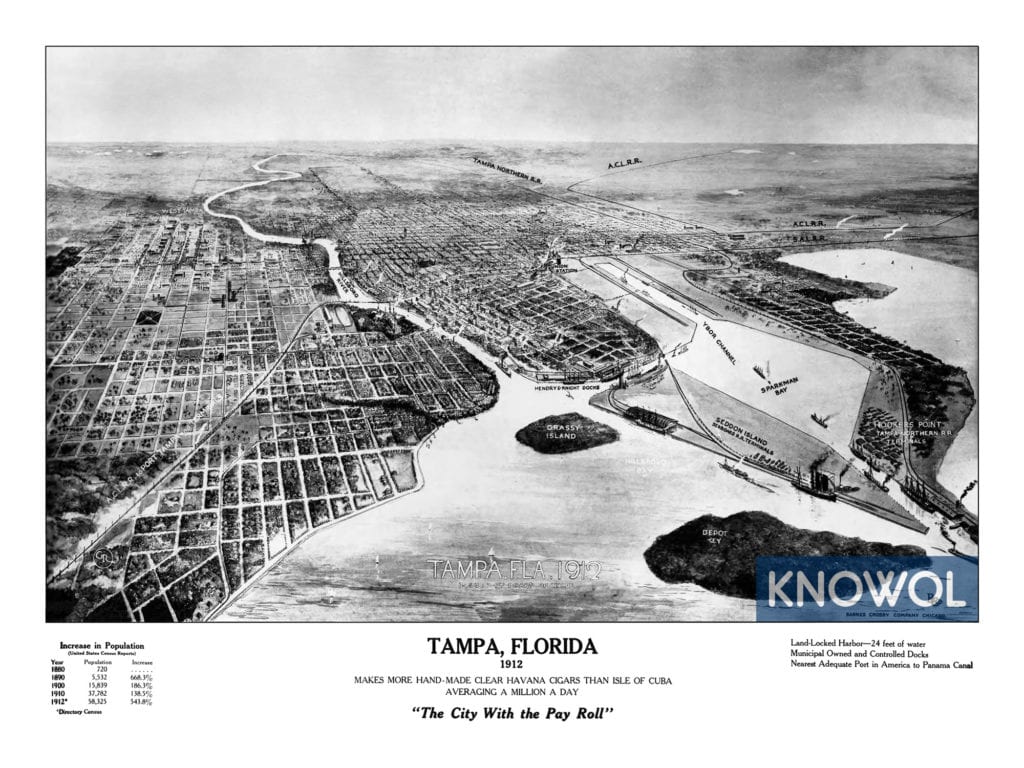 This vintage map of Tampa makes an attractive addition to your office, library, or den, and can even be used to teach children the geography and history of the area. When you're done exploring, click here to get your copy of the restored map.