This historic map of Annapolis, Maryland was created in 1864 by Chas Magnus, a prominent 19th century illustrator and print maker. Magnus was known for experimenting with new and unusual colors, which can clearly be seen in this print.
Magnus dedicated the map to Major General Ambrose E. Burnside. As a Union Army general in the American Civil War, Burnside conducted successful campaigns in North Carolina and East Tennessee, as well as countering the raids of Confederate General John Hunt Morgan. Burnside's distinctive style of facial hair became known as sideburns, originating from his name.
This historic map of Annapolis has been restored by KNOWOL. Landmarks on the map include Camp Parole and U.S. General Hospital. Reproductions of the restored map are available here.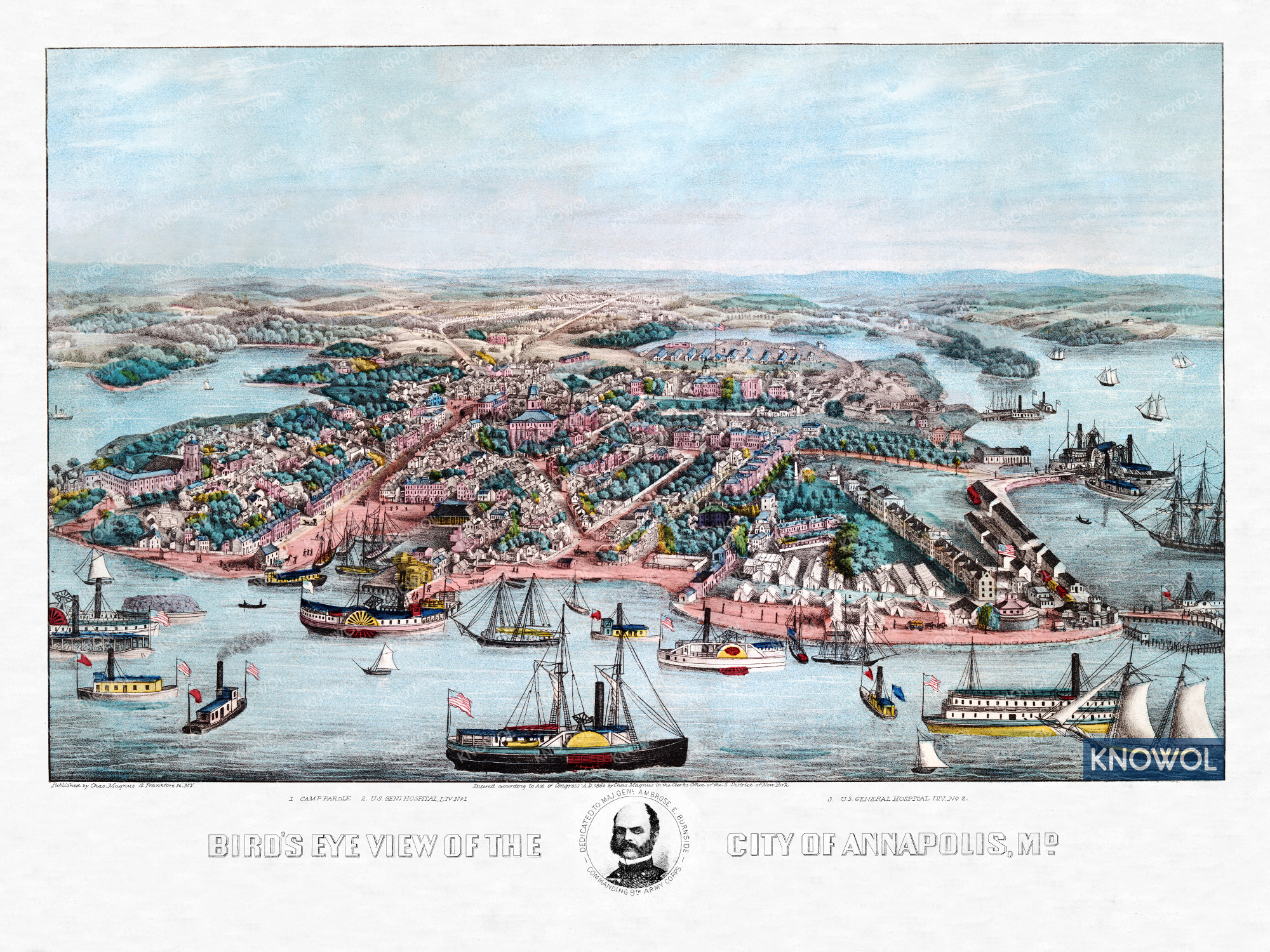 This vintage map of Annapolis makes an attractive addition to your office, library, or den, and can even be used to teach children the geography and history of the area. When you're done exploring, click here to get your copy of the restored map.