This historic map of the White Mountains of New Hampshire was created in the 1890's by the G.W. Morris Publishing Company. The map shows the White Mountains along with a numbered guide marking each peak, its height, and other landmarks.
More than 52 White Mountain landmarks are highlighted on the map including the Old Man of the Mountain, Mount Washington, Mount Pleasant, Giants Stairs, Tuckerman's Ravine, Carter Dome, Echo Lake, White Horse Ledge, Lake Winnipesaukee and more.
This historic map of the White Mountains was restored by KNOWOL. Reproductions of the restored map are available here.
Historic Map of the White Mountains, 1890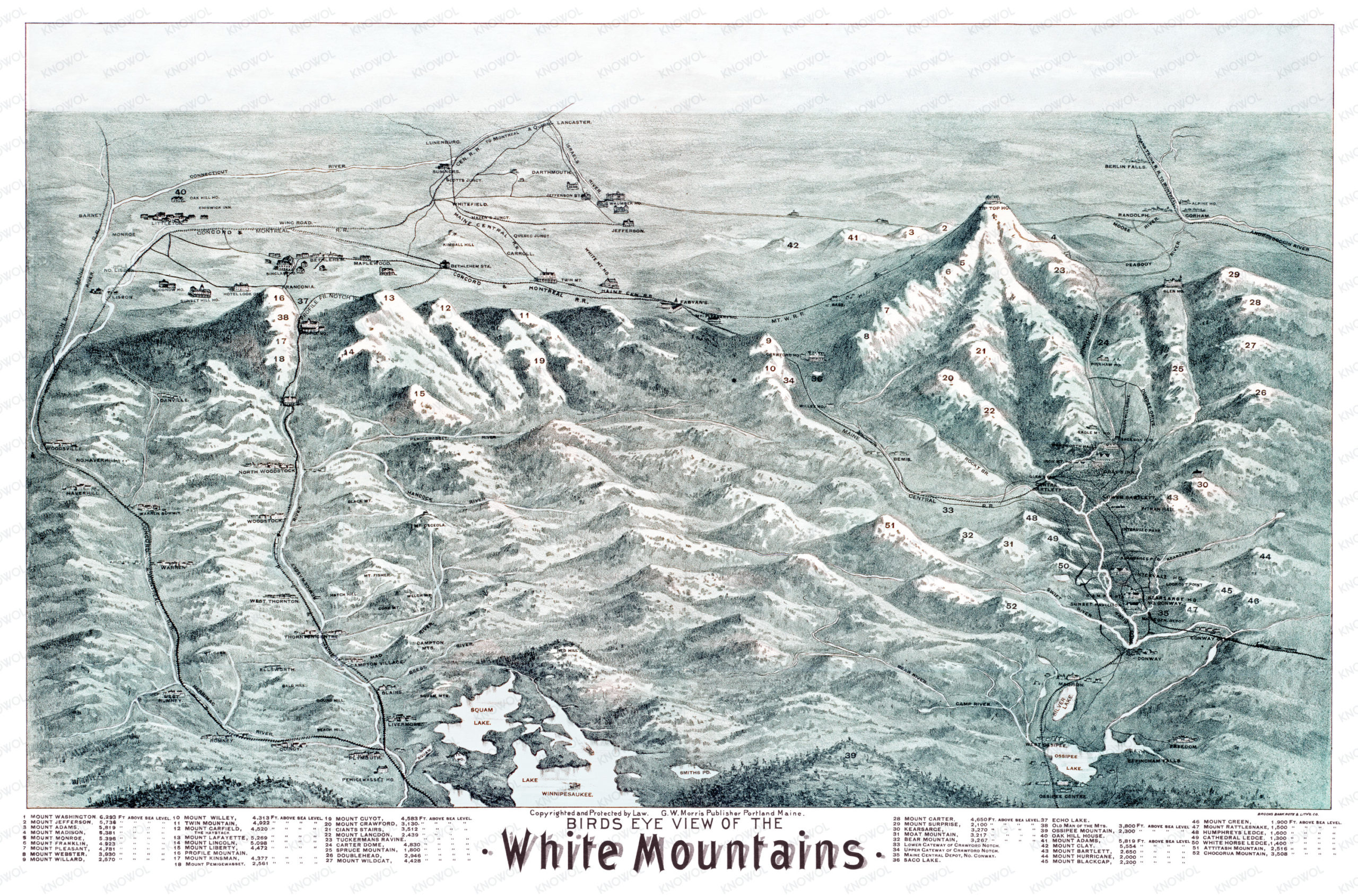 This map of the White Mountains will make an attractive addition to your office, library, or den, and can even be used to teach children the geography and history of the area. When you're done exploring, click here to get your copy of the map.