In 1883, Brooklynite S.D.L. Taunton created this beautifully detailed map of his hometown in New York. Taunton was an artist and cartographer with an office at 88 Warren St. in what is now Brooklyn's Columbia St Waterfront District.
This map was created to show the City of Brooklyn and its railroads, warehouses, and horse car lines as they looked in 1883. Coney Island & Rockaway Beach Depots are included, as well as a detailed listing of the companies who owned a dock at Red Hook and the Brooklyn piers.
The numbers in the side margins, and the letters on the top and bottom margins of the map refer to one-mile squares into which the map is divided, and were used for locating the streets and avenues.
This 130+ year old map of Brooklyn has been restored by the team at KNOWOL. If you want a copy of the restored map, click here to purchase a reproduction.
Click here to see a larger version of the map.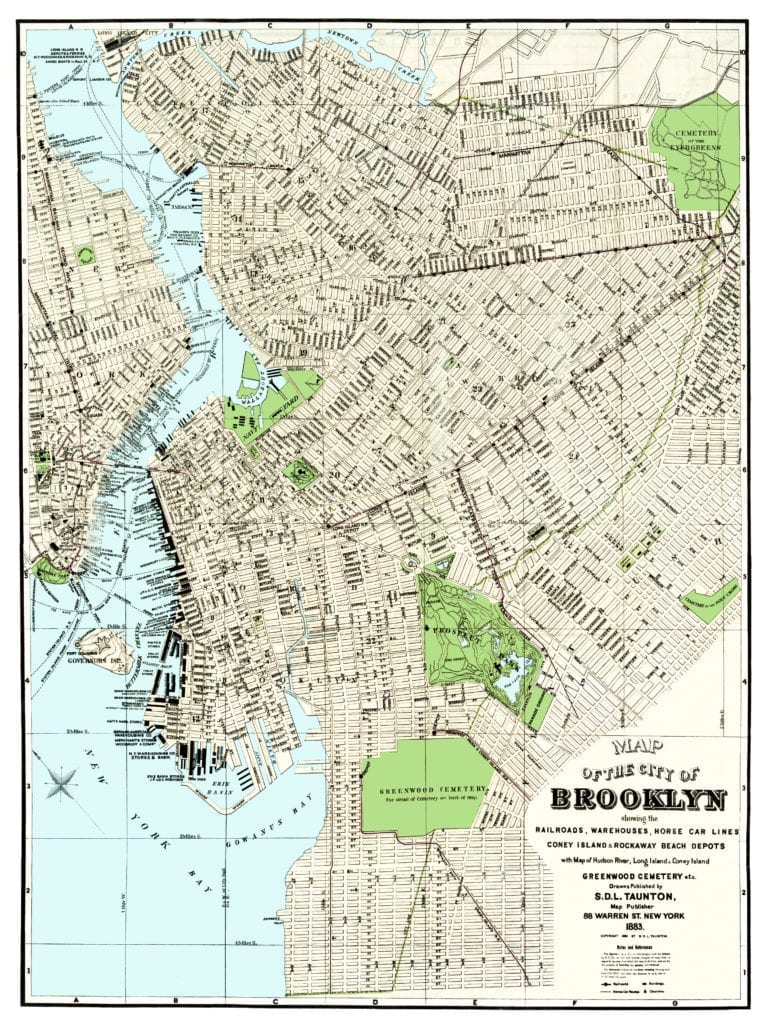 This old map of Brooklyn provides hours of entertainment and you learn a lot about the area in the process. This wall map makes an attractive addition to your office, library, or den, and can even be used to teach children the geography and history of Brooklyn. When you're done exploring, click here to get your copy!