This map shows Hempstead, New York as it looked in 1876. It was created by Fowler & Bulger and digitally restored by the team at KNOWOL. You can see a larger copy of the map below, or click here to purchase a high resolution poster print of the map.
This vintage map of Hempstead, New York shows locations such as Town Hall, Public Schools, Engine House, the railroads and four churches: Methodist, Episcopal, Presbyterian, and Catholic.
Click here to see a larger version.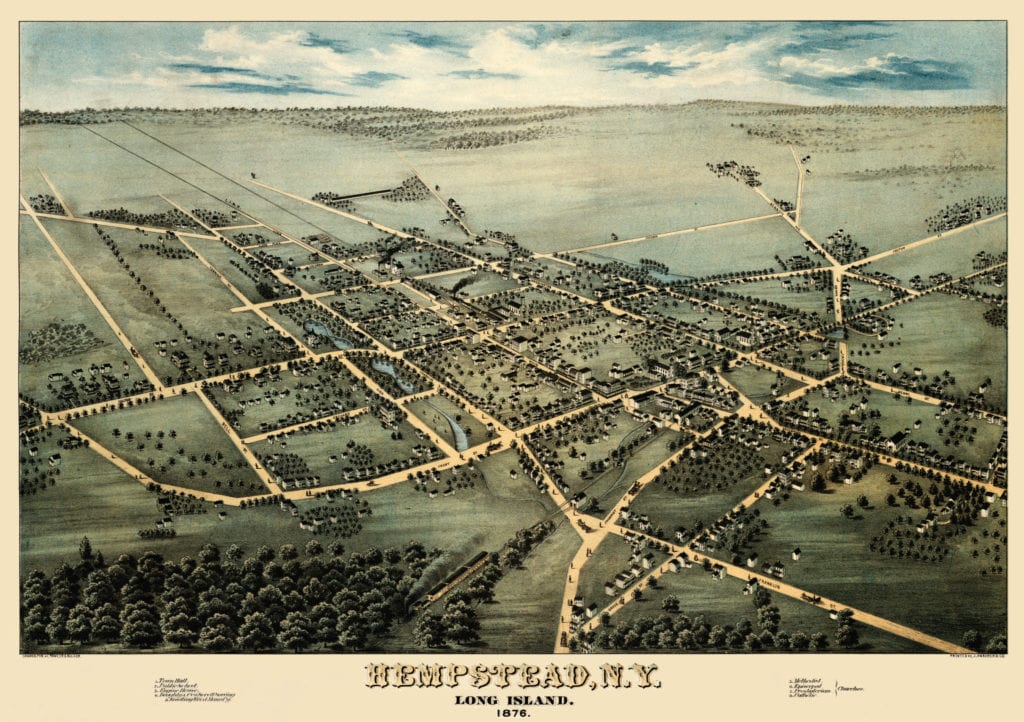 Click here to get a high resolution poster of this map for only $39.95.