This old map of Azusa, California was published in 1887 by E.S. Moore, an artist from Delaware who traveled around California creating maps that captured the early years of Coronado Beach, San Jacinto, Azusa and other Los Angeles suburbs. The map shows a bird's eye view of Azusa before it officially became a city in 1898.
In 1887, Los Angeles banker Jonathan S. Slauson incorporated the Azusa Land and Water Company and laid out the original design of Azusa after acquiring the land as part of a debt settlement. This "bird's eye view" map was most likely used by Slauson to sell the initial lots of the town. Azusa landmarks on the map include Hotel Azusa, the Atchinson, Topeka, and Santa Fe Railway railway station, and the homes of less than 500 people.
This historic map of Azusa has been lovingly restored by KNOWOL. Reproductions of the restored Azusa map are available here.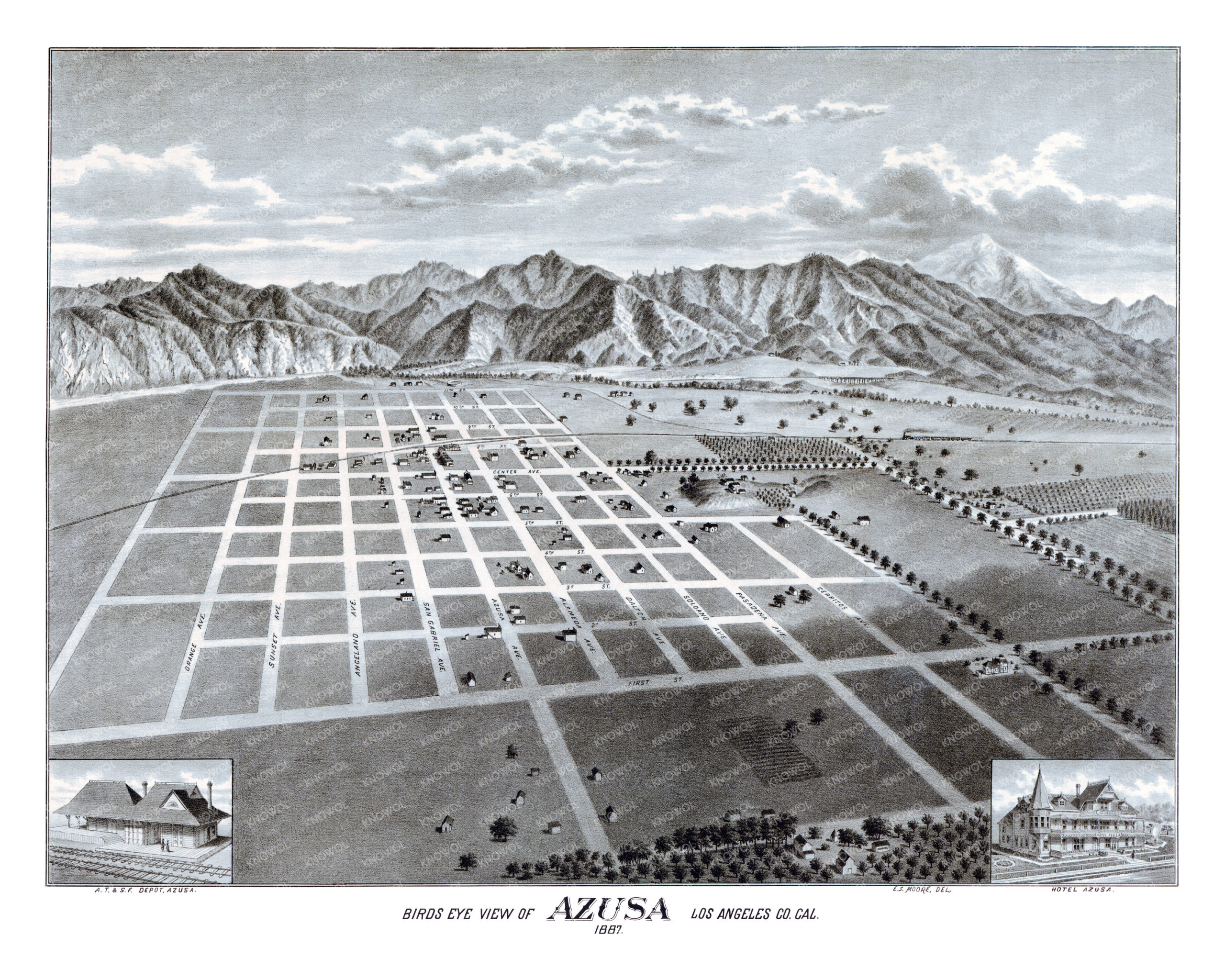 This old map of Azusa will make an attractive addition to your office, library, or den and can even be used to teach children the geography and history of the area. When you're done exploring, click here to get your copy of the restored map.