The Windsor Locks Indian Harvest Festival took place from September – October, 1941. These photographs of the fair were captured by John Collier, who was working for the Office of War Information at the time.
1. Indian Participating in Indian Fair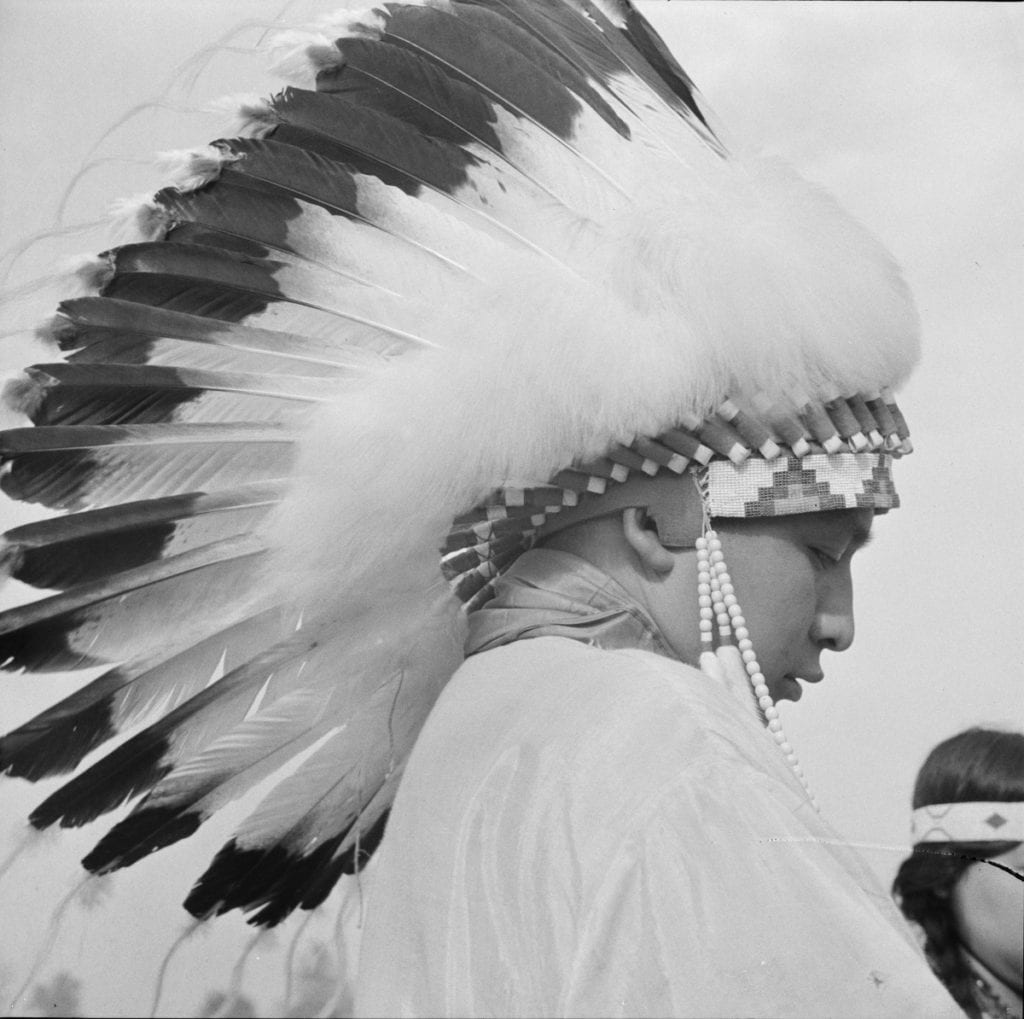 A young Indian wearing a headdress. The fair was sponsored by the Windsor Locks Indian Association.
2. Twentieth Century Medicine Men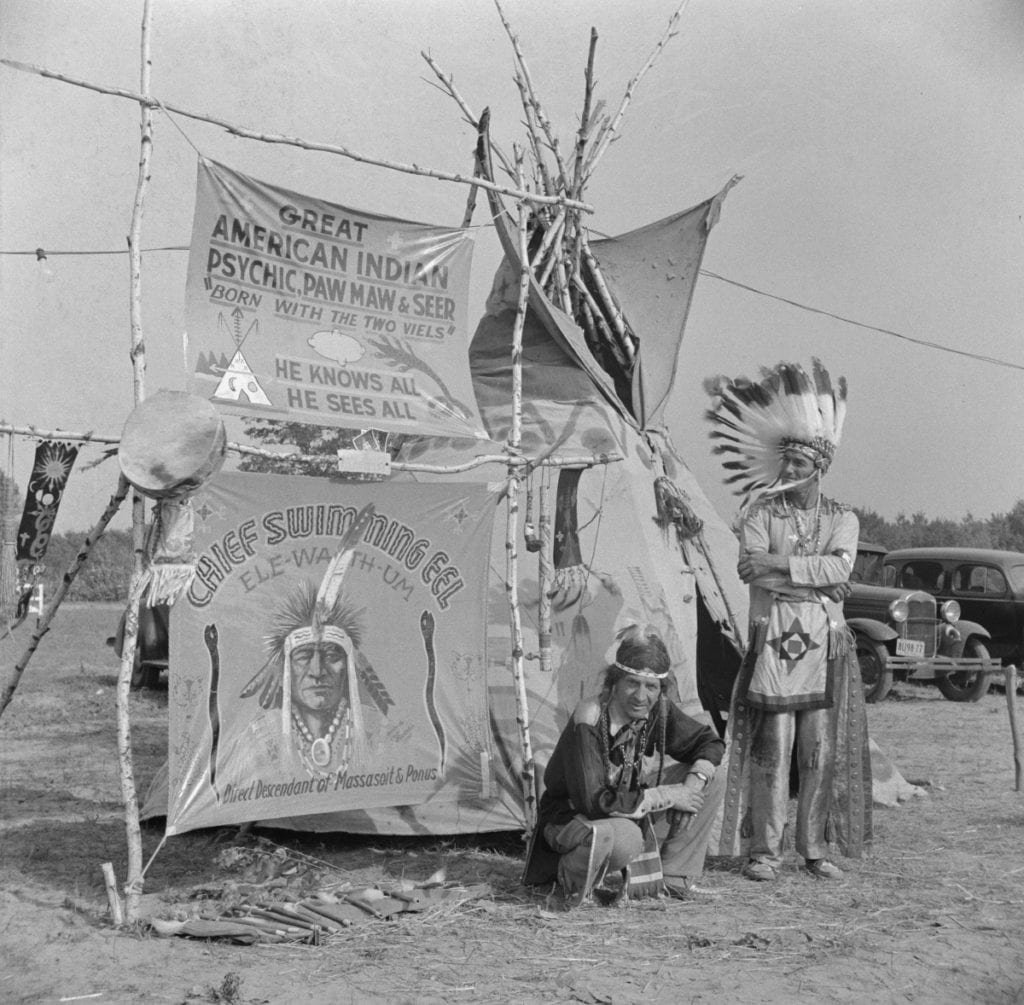 The Great American Indian Psychic and Seer.His name was "Chief Swimming Eel" and he claimed to be a direct descendant of Massasoit & Ponus.
3. Indian Girls Peddling Charms & Bead Work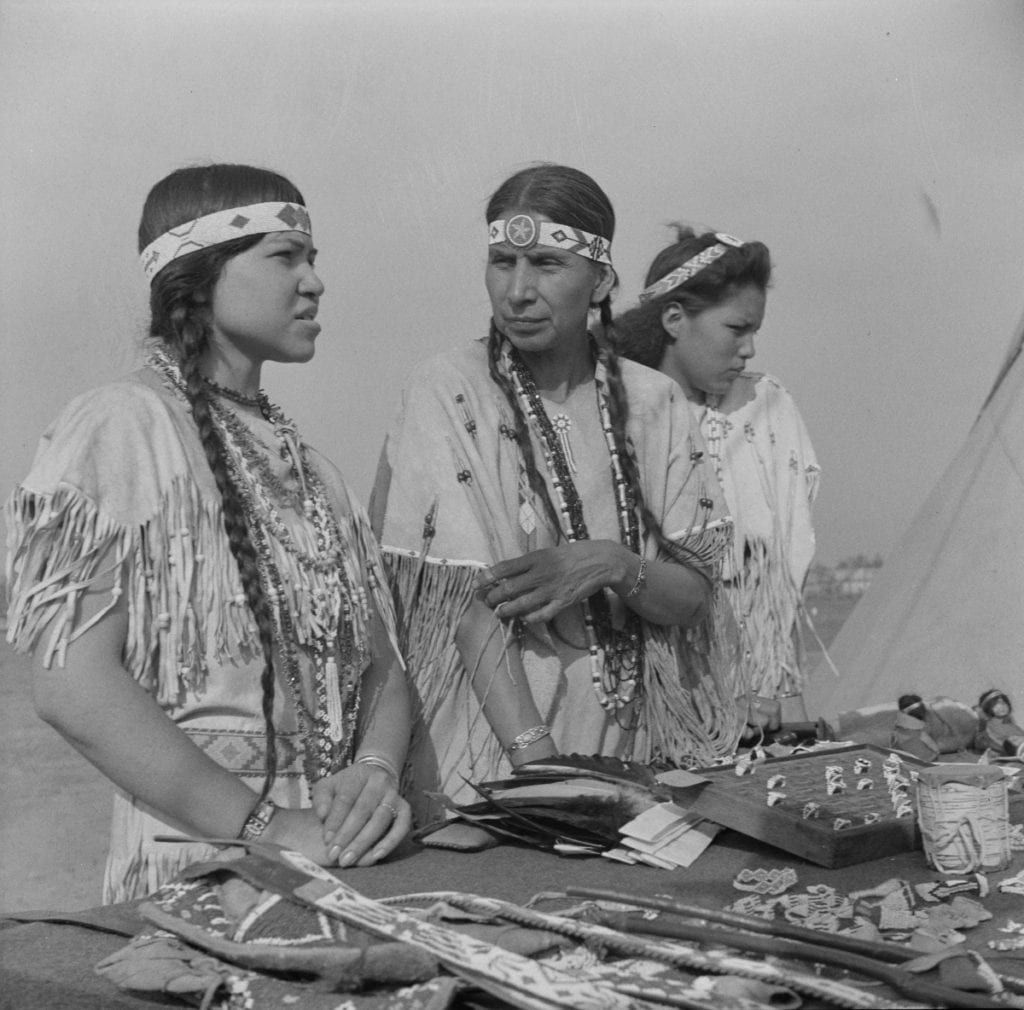 They were also selling commercial Indian curios.
4. Crafts & Creations For Sale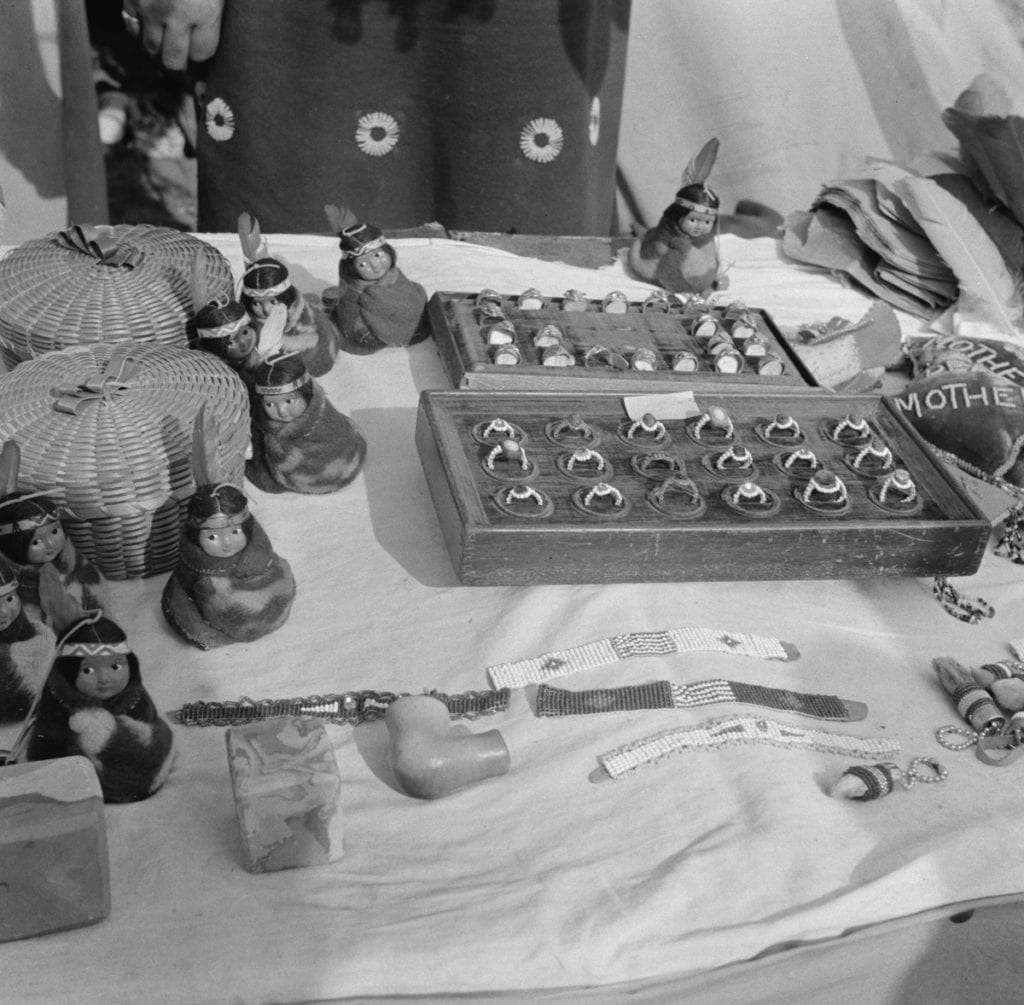 Indian handcraft for sale at Indian fair sponsored by the local Indian association in Windsor Locks, Connecticut.
5. Local Woman Shopping

A woman looks over the charms, beadwork, ashtrays, and commercial Indian curios for sale at the locally sponsored Indian Fair.
6. Selling Popcorn and Birch Bark Novelties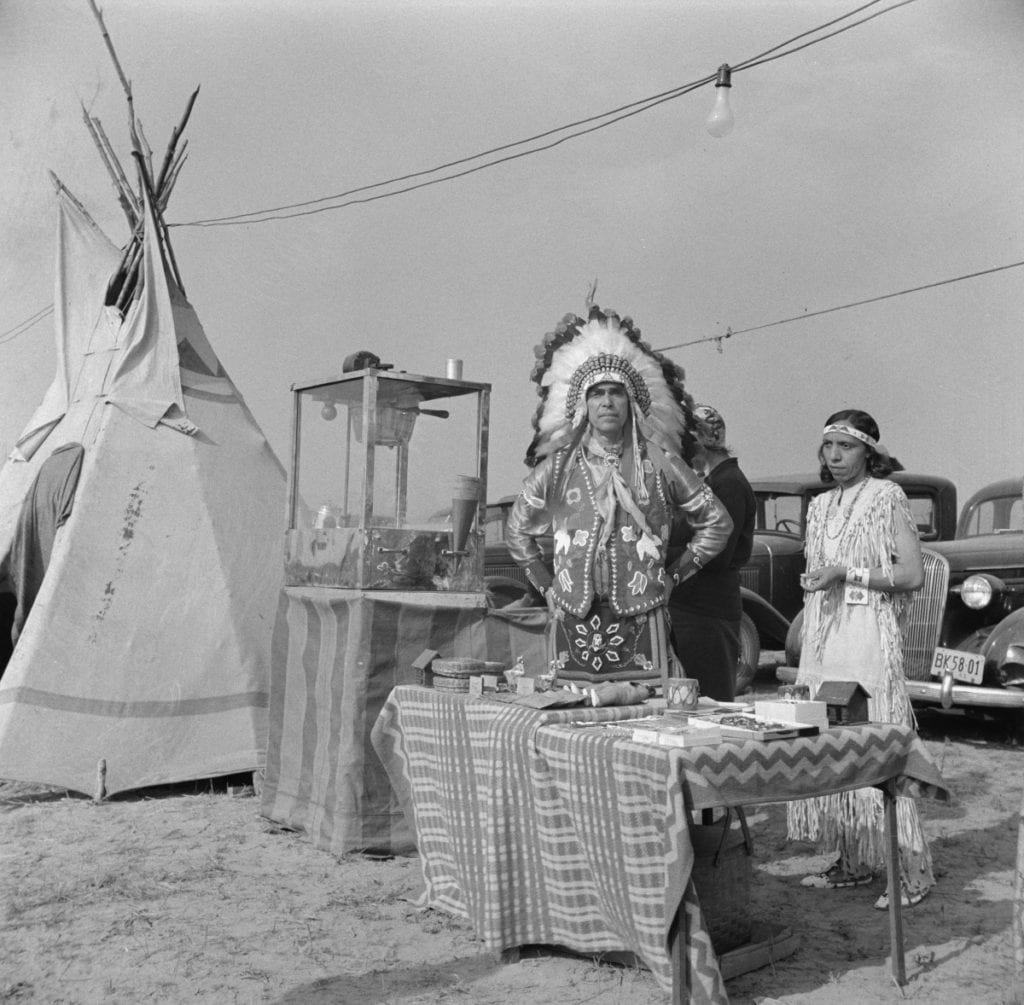 This photograph was titled "This Woods Indian had a busy day selling popcorn and birch bark novelties."
7. Indian Brave Instructing Visitors in the Bow & Arrow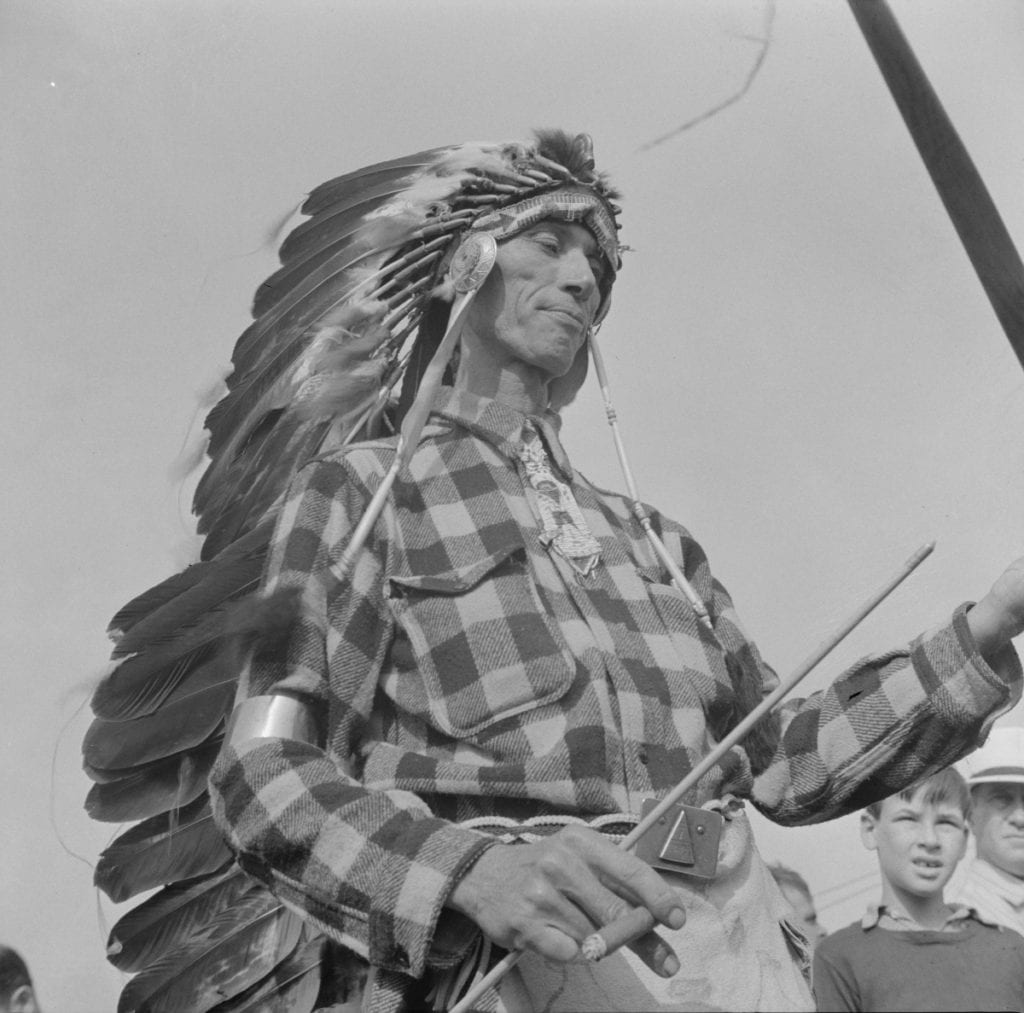 8. Visitors Trying Their Hand Shooting Arrows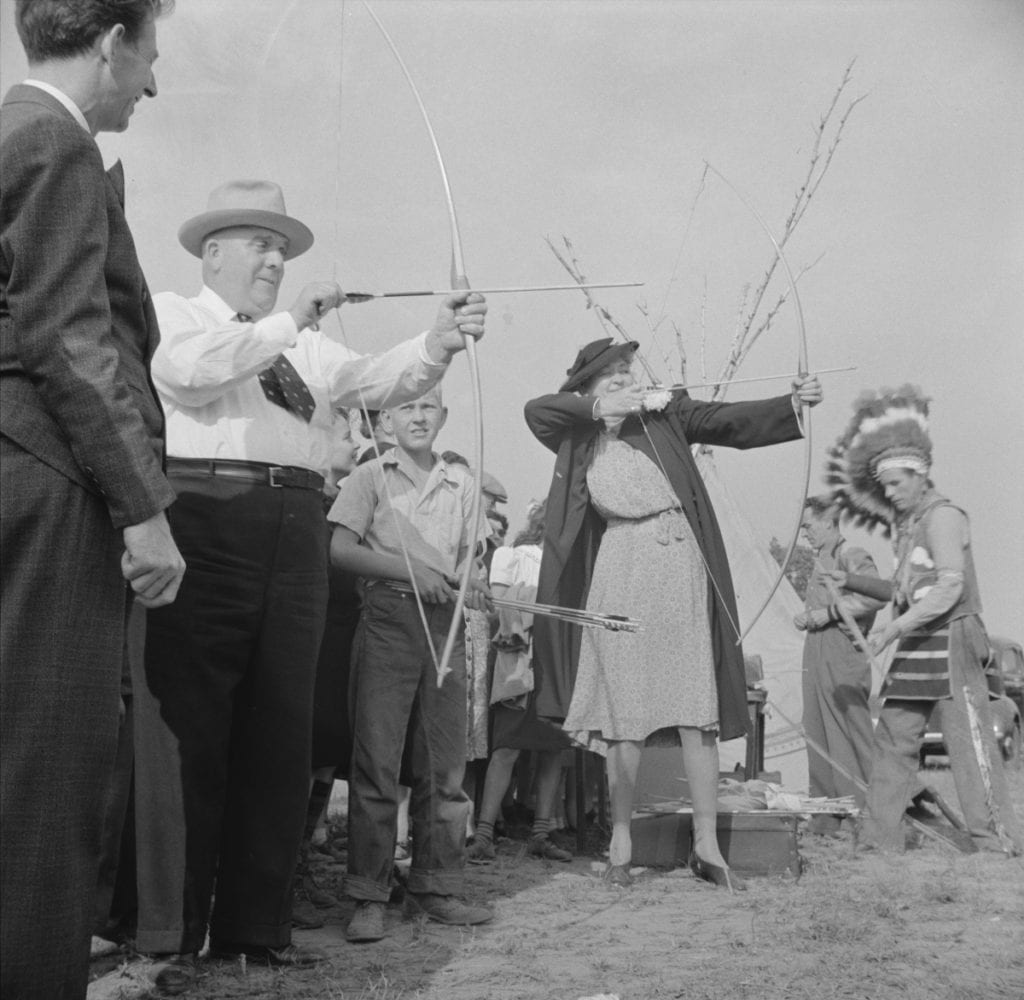 It cost five cents for five shots.
9. Indians Catching a Little Rest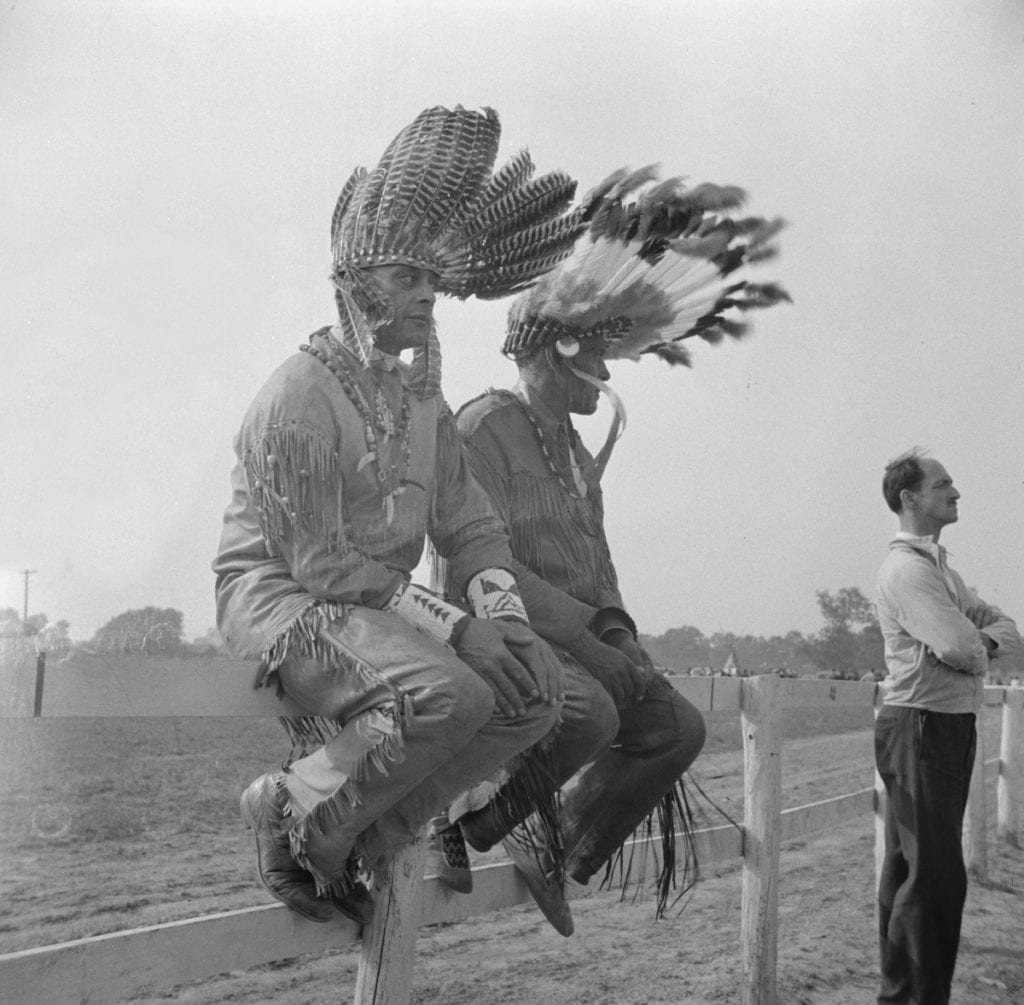 Indians catching a little rest between entertaining visitors at the locally sponsored Indian fair
10. Indians Came From All Over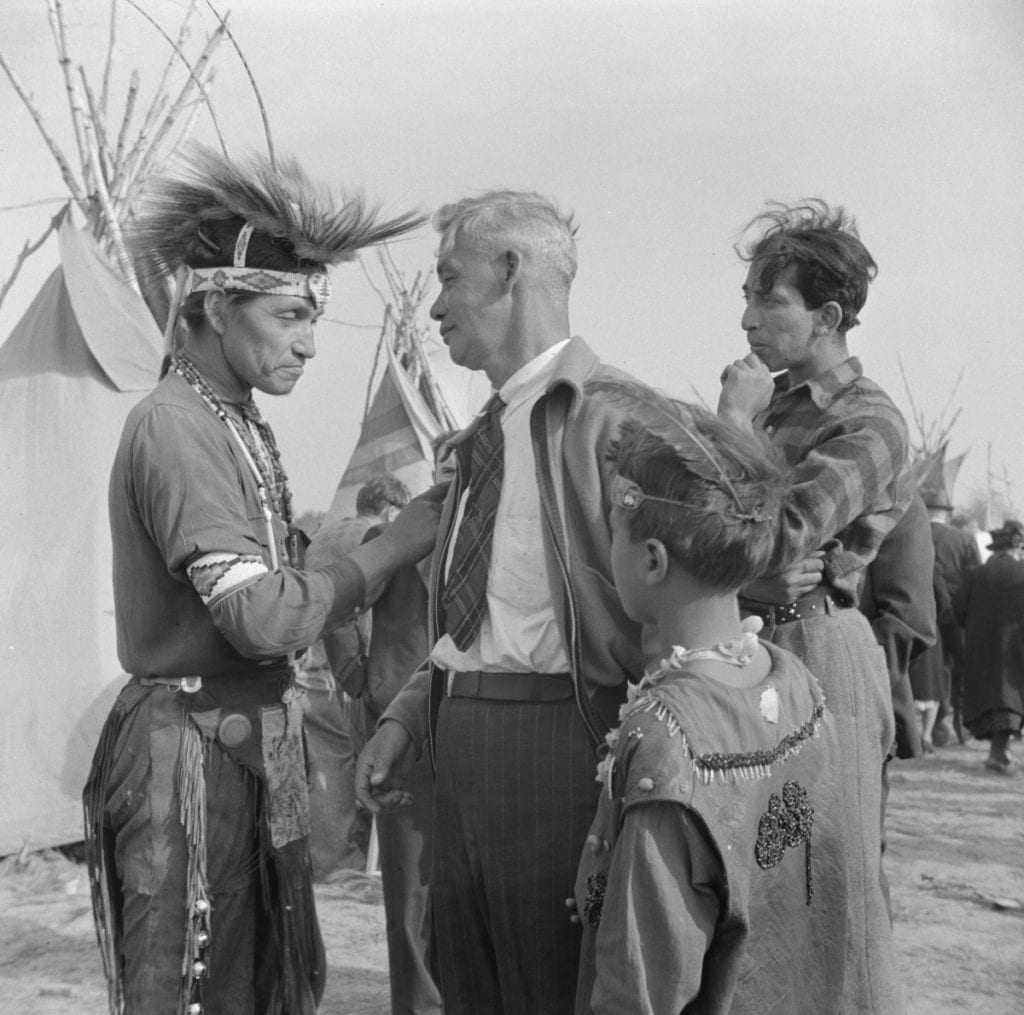 Indians came from all over the East and even a few were lured from the Southwest to participate in the locally sponsored Indian fair at Windsor Locks, Connecticut.
11. Two Indians Standing By Their Car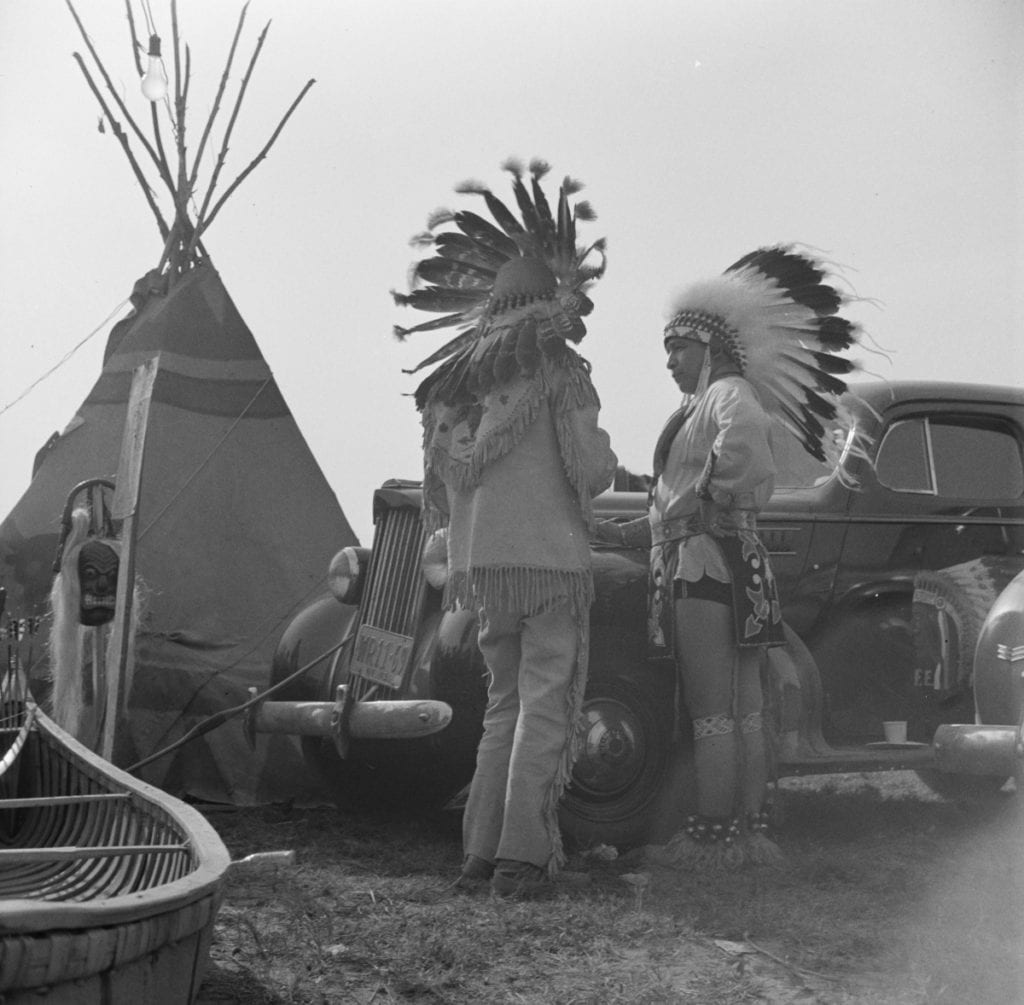 Even in 1941, these guys were driving to their conventions in style.
12. The Fair Ground Was Used as a Camp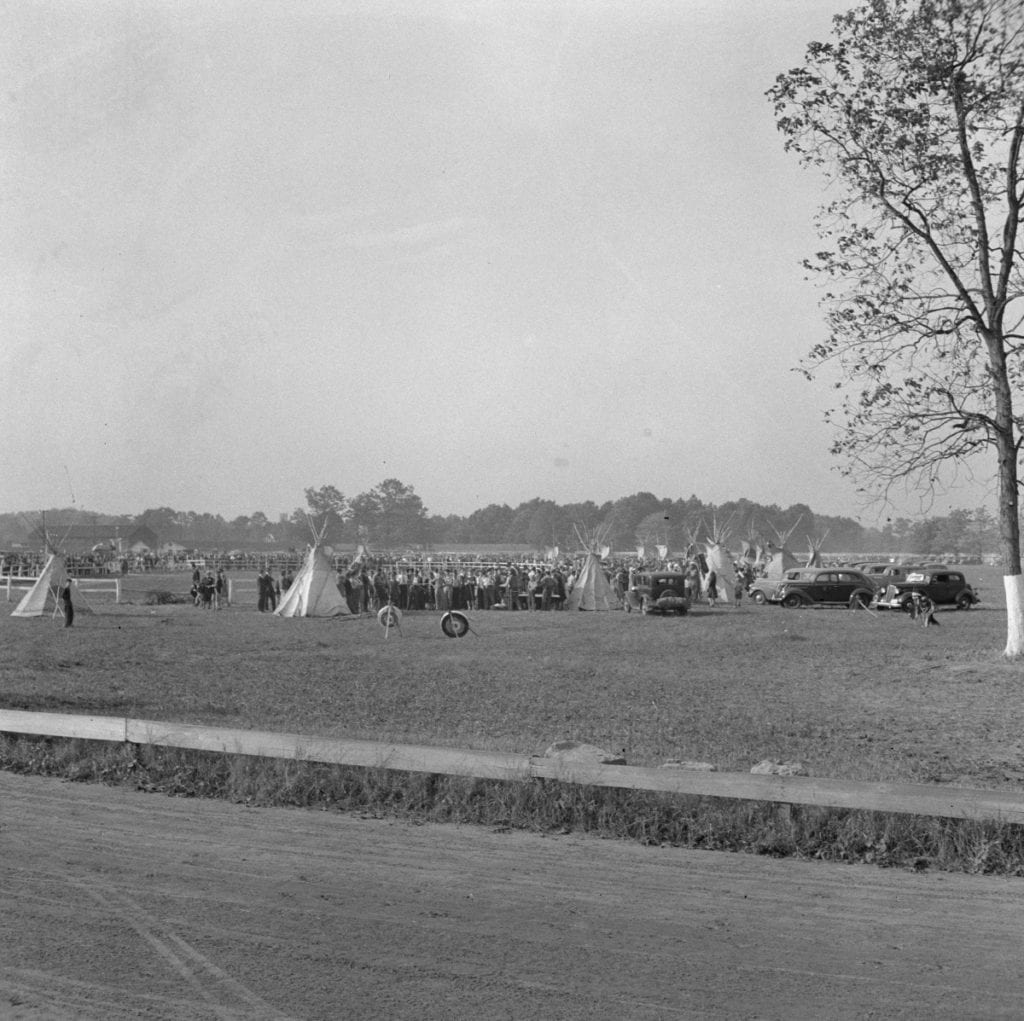 The tipi's and cars were circled around a fenced area that was used for live performances during the fair.