This map of Lowell, Massachusetts was created in 1876 by H.H. Bailey and J.C. Hazen, prominent 19th century map makers. The map shows a bird's eye view of Lowell from the North, looking south across the city, including street names and old landmarks.
Many of Lowell's factories and mills were built by Irish immigrants who moved to the area to escape the Potato Famine of the 1840's. The mills were staffed by Mill Girls, young single women from New England farm families.
Old Lowell landmarks on the map include Merrimack Manufacturing Company, Lawrence Manufacturing, Massachusetts Cotton Mills, Lowell Bleachery, Lowell Machine Shop, Hoyt's German Cologne, Clifford's Dye House, Nichols & Hutchins Dining Saloon, and more.
This historic map of Lowell, MA has been restored by KNOWOL. Reproductions of the map are available here.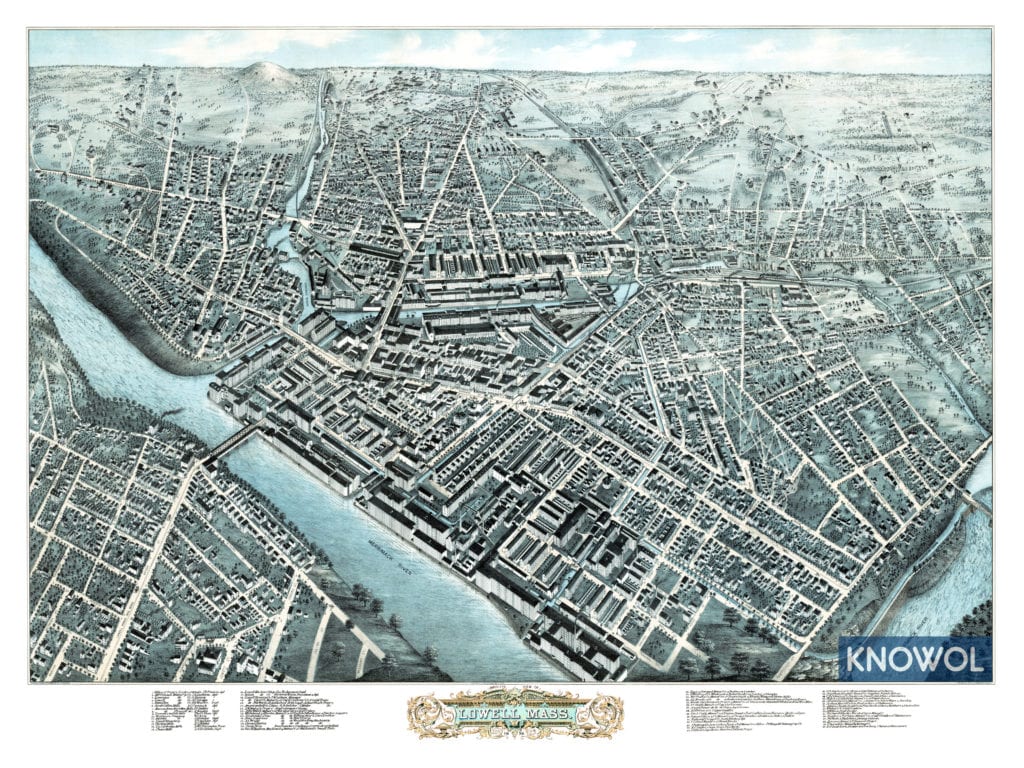 This old map of Lowell will make an attractive addition to your office, library, or den and can even be used to teach children the geography and history of the area. When you're done exploring, click here to get your copy.