This historic old map of Vineyard Haven, Massachusetts was created in 1893 by George H. Walker, a prominent 19th century cartographer. The map is labeled:
"Vineyard Haven. Dukes County. Martha's Vineyard, Massachusetts. The Popular Seaside Summer Resort."
Landmarks on the map include the U.S. Marine Hospital, Crocker Summer Villa, Leach's Paint Store, Eldridges Wharf, Sailors Free Reading Room, Crocker's Harness Factory, the homes of prominent residents, and more. Cottage City and Edgartown are visible in the distance.
This historic map of Vineyard Haven, MA has been restored by KNOWOL. Reproductions of the map are available here.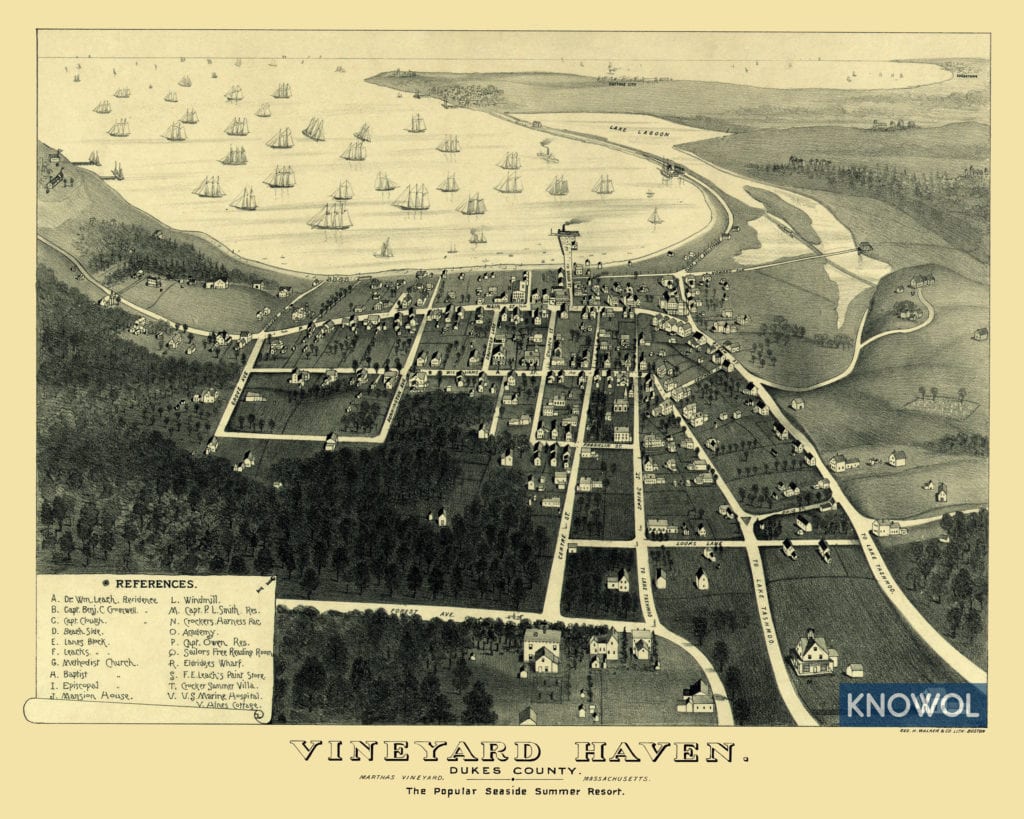 This historic map of Vineyard Haven will make an attractive addition to your office, library, or den and can even be used to teach children the geography and history of the area. When you're done exploring, click here to get your copy.