This vintage map of Beverly, Massachusetts was created in 1886 by W. A. Greenough and Company, a publisher of maps and local directories. The map shows a beautiful bird's eye view of Beverly as it once was, including street names and old landmarks.
The map shows Beverly Cove and the Danvers River bustling with ships. The Boston and Maine Railroad line can be seen directly adjacent to River Street. Buildings near the marina are labeled  "Girdlers, Pickett's, Crowell, Fosters, Quinners and Preston's Wharf". Central Cemetery can be seen to the East of the map, and the imagery gives you a good idea of what Beverly looked like before it was incorporated as a city in 1894.
This vintage map of Beverly has been lovingly restored by KNOWOL. Reproductions of the restored map are available here.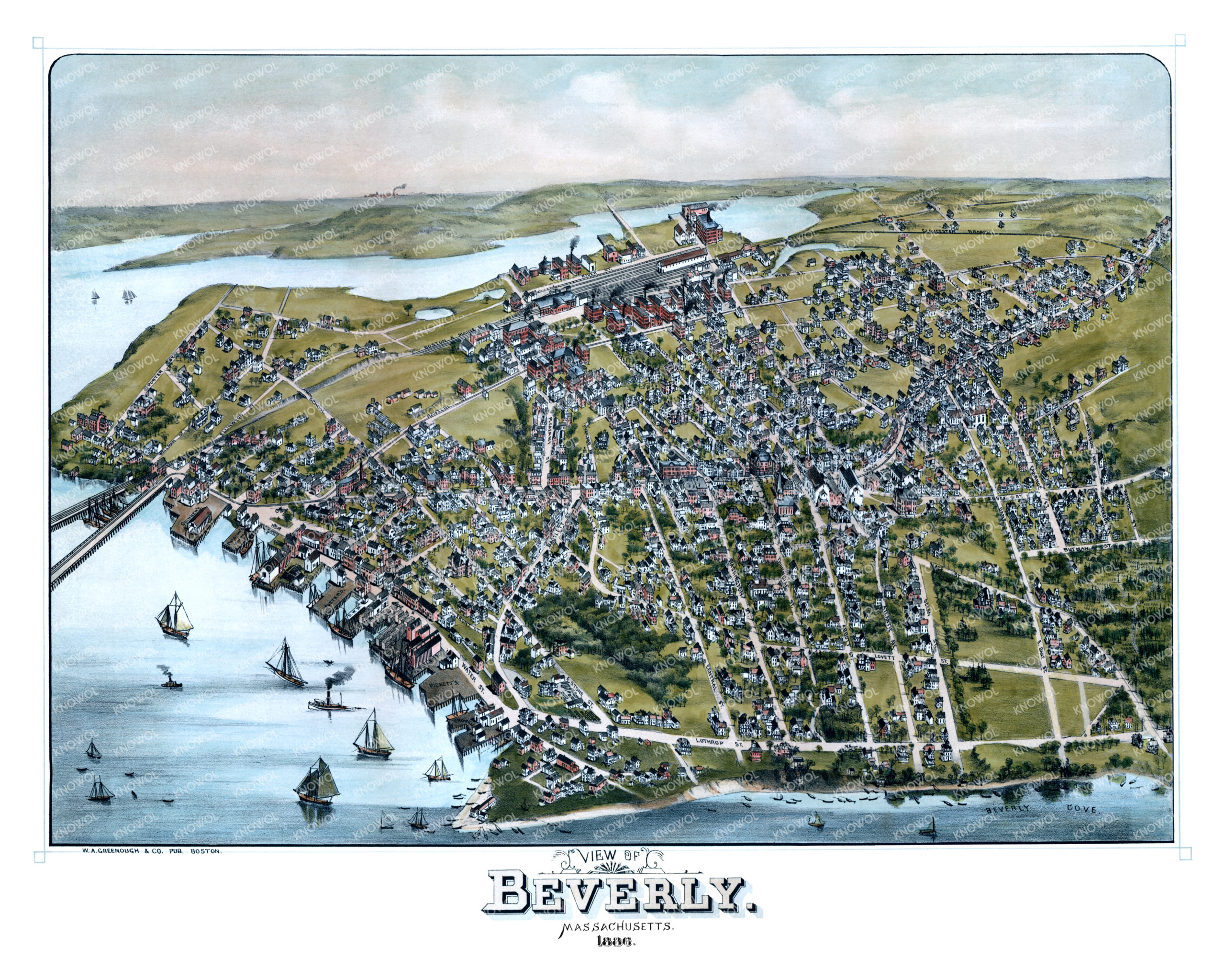 This beautifully restored map of Beverly will make an attractive addition to your office, library, or den and can even be used to teach children the geography and history of the city. When you're done exploring, click here to purchase a reproduction of the restored map in our store.