This map of Alma, Michigan was created in 1885 by O.H. Bailey & Co., a Boston based publishing company. Alma was founded in 1853 and this image was created 32 years later, when less than 500 people lived in the village. The map shows a bird's eye view of the area as it looked at the time, including street names and old landmarks.
Alma became a city in 1905 and achieved its greatest national prominence in the 1910's and 1920's as home of the Republic Motor Truck Company, the largest exclusive truck manufacturer in the world and the maker of one out of every nine trucks in the United States in 1918. The map features old Alma landmarks such as Alma Public School, Wright Opera House, Montigel's Carriage Factory, bakeries, grocery stores, a jewelry store, and more.
This vintage map of Alma has been restored by KNOWOL. Reproductions of the restored map are available here.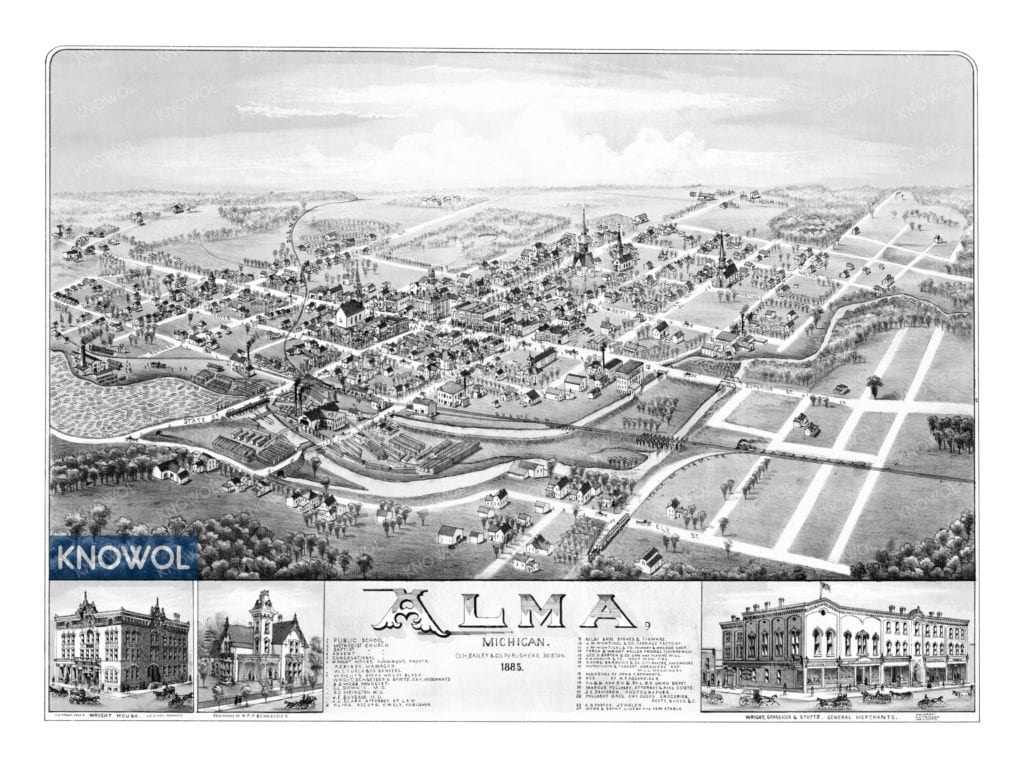 This vintage map of Alma makes an attractive addition to your office, library, or den, and can even be used to teach children the geography and history of the area. When you're done exploring, click here to get your copy of the restored map.