This map of Westwood, New Jersey was created in 1924 by Rene Cinquin, a highly renowned 20th century illustrator. The map shows a bird's eye view of the town as it used to be, including street names and old landmarks.
At the time this map was created, less than 3,000 people lived in Westwood. A compass in the bottom corner shows Westwood's distance from Buffalo, Albany, Trenton, NYC, the Fort Lee Ferry, Hudson River, and Long Island Sound.
Old Westwood landmarks on the map include Overbrook Country Club, Webbers Garage, First National Bank, Masonic Building, The Westwood News, Westwood Pharmacy, Westwood Photo Studio, and more.
This historic map of Westwood, NJ has been restored by KNOWOL. Reproductions of the map are available here.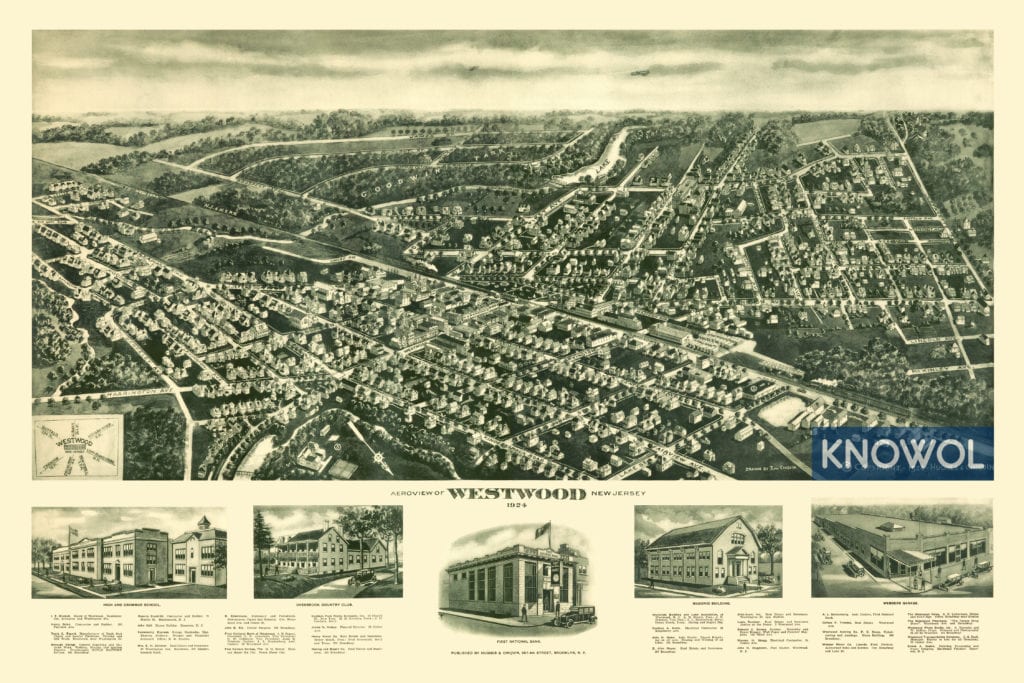 This map of Westwood will make an attractive addition to your office, library, or den and can even be used to teach children the geography and history of the area. When you're done exploring, click here to get your copy.