This view of West Point, New York was created in 1857 by L. Behrens and Fritz Meyer. The artists worked together to create these drawings of West Point in its early years.
The United State Military Academy is  located in West Point, New York, and was originally established as a fort that sits on strategic high ground overlooking the Hudson River with a scenic view, 50 miles north of New York City.
The entire central campus is a national landmark and home to historic sites, buildings, and monuments. The majority of the campus's Norman-style buildings are constructed from gray and black granite.
This view West Point in 1857 shows landmarks including the Cadet Barracks, Academy, Ride Hall, Library, Camp, Plain, Mess Hall, Sapper Depot, and a general view of West Point.
Click here to see West Point, New York in 1857.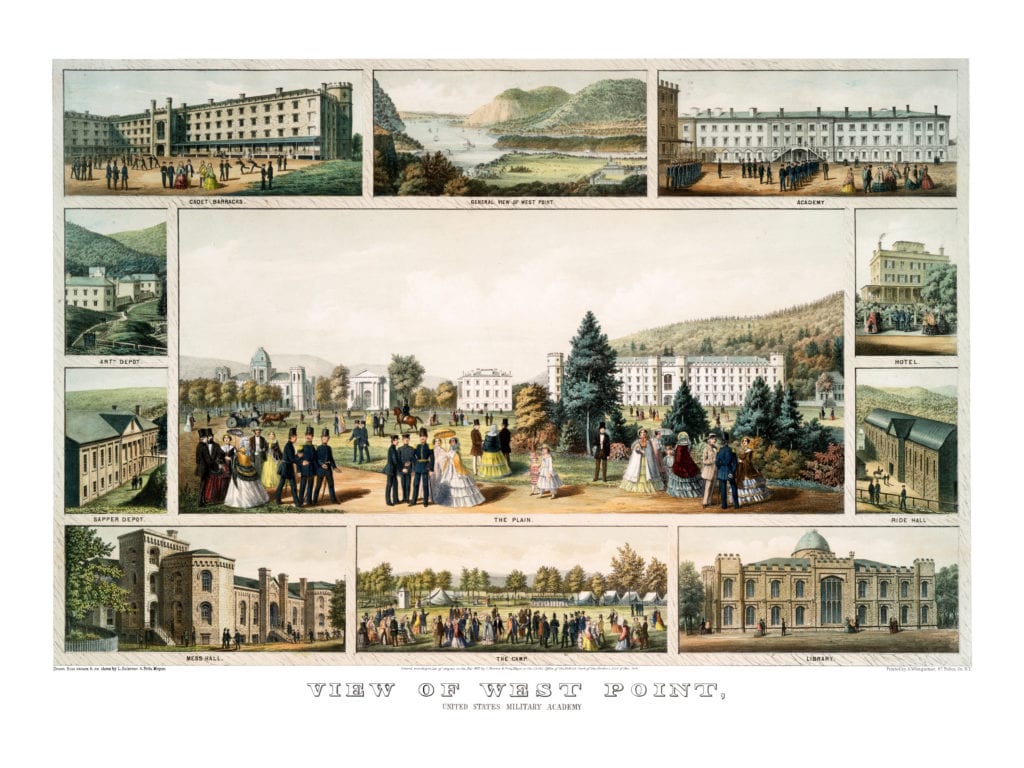 This view of West Point has been lovingly restored by the team at KNOWOL. Reproductions of the restored print are available on museum quality, archival paper to ensure that this piece of West Point history can be passed on to the next generation. Click here to get yours.