This map of New Kensington, PA was created in 1896 by T.M. Fowler, a prominent 19th century map maker. The image shows a detailed bird's eye view of New Kensington as it used to be, including street names and old landmarks.
Originally part of Burrell (and later Lower Burrell) Township, the city of New Kensington was founded in 1891, just five years before this map was made. The area was originally named "Kensington", which was later changed to "New Kensington" for postal reasons, to avoid confusion with the Philadelphia neighborhood of the same name.
Landmarks on the map include New Kensington Opera House, Hotel Marion, Central Hotel, Sterling White Lead Company, Kensington Foundry, Pittsburg Tin Plate Works, New Kensington Manufacturing, Pittsburg Gold Roll Steel Company, Brownsville Plate Glass, Excelsior Flint Glass, Pennsylvania Tin Plate Company, and more.
This historic map of New Kensington has been restored by KNOWOL. Reproductions of the map are available here.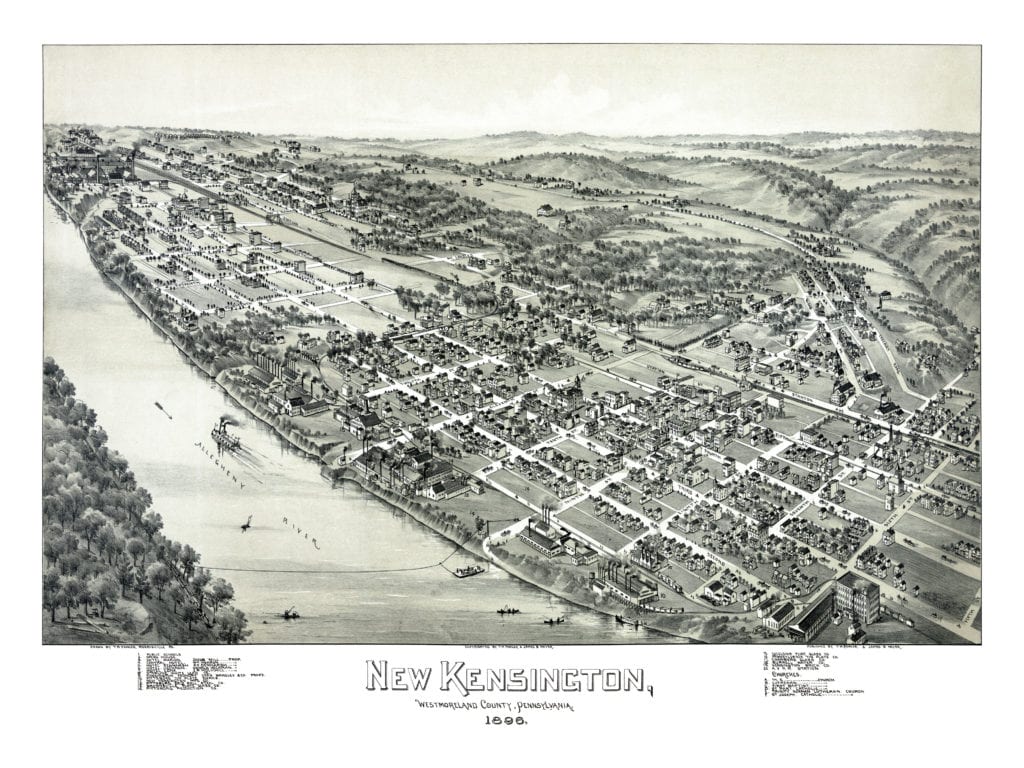 This map of New Kensington will make an attractive addition to your office, library, or den, and can even be used to teach children the geography and history of the area. When you're done exploring, click here to get your copy.