This old map of Turtle Creek, Pennsylvania was first published by Thaddeus Mortimer Fowler in 1897. T.M. Fowler (1842 – 1922) was an American cartographer who spent much of his life creating beautiful hand drawn maps of American towns.
To create this bird's eye view of Turtle Creek, PA, Fowler first drew an outline of the streets and then walked around town sketching details such as buildings, trees, and landmarks to create an accurate rendering.
Old Turtle Creek landmarks on the map include the Pennsylvania Railroad, Hotel Seger, Hotel Semmens, Jobe's Planing Mill, Public Schools, and a variety of churches.
Click here to see Turtle Creek, Pennsylvania in 1897.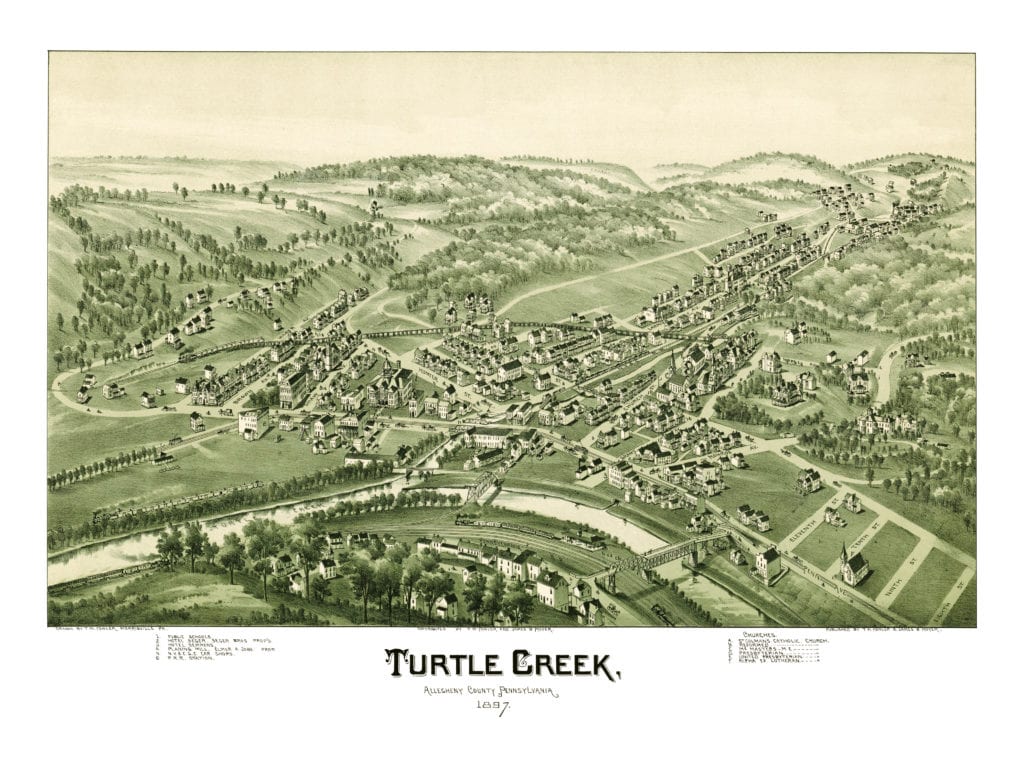 Reproductions of the map are available here.
This map of Turtle Creek, Pennsylvania has been lovingly restored by KNOWOL. Reproductions of the restored map are available on museum quality, archival paper to ensure that this piece of Turtle Creek history can be passed on to the next generation. Click here to get yours.