This historic map of Chattanooga, Tennessee was created in 1871 by Albert Ruger, a prominent 19th century map maker. The map shows a bird's eye view of Chattanooga as it once was, including street names and old landmarks.
Landmarks on the map include Vulcan Iron Works, Car Wheel Works, Roane Iron Works, Chatt Brick Works, Distillery, Waters & Monteith Saw Mill, Machine Shop & Boiler Works, Chatt Planing Mill, Carriage Manufactory, Flouring Mill, Opera House and much more.
This vintage map of Chattanooga was restored by KNOWOL to preserve its historic value for those who call Chattanooga home, now and in the future. Reproductions of the restored map are available here.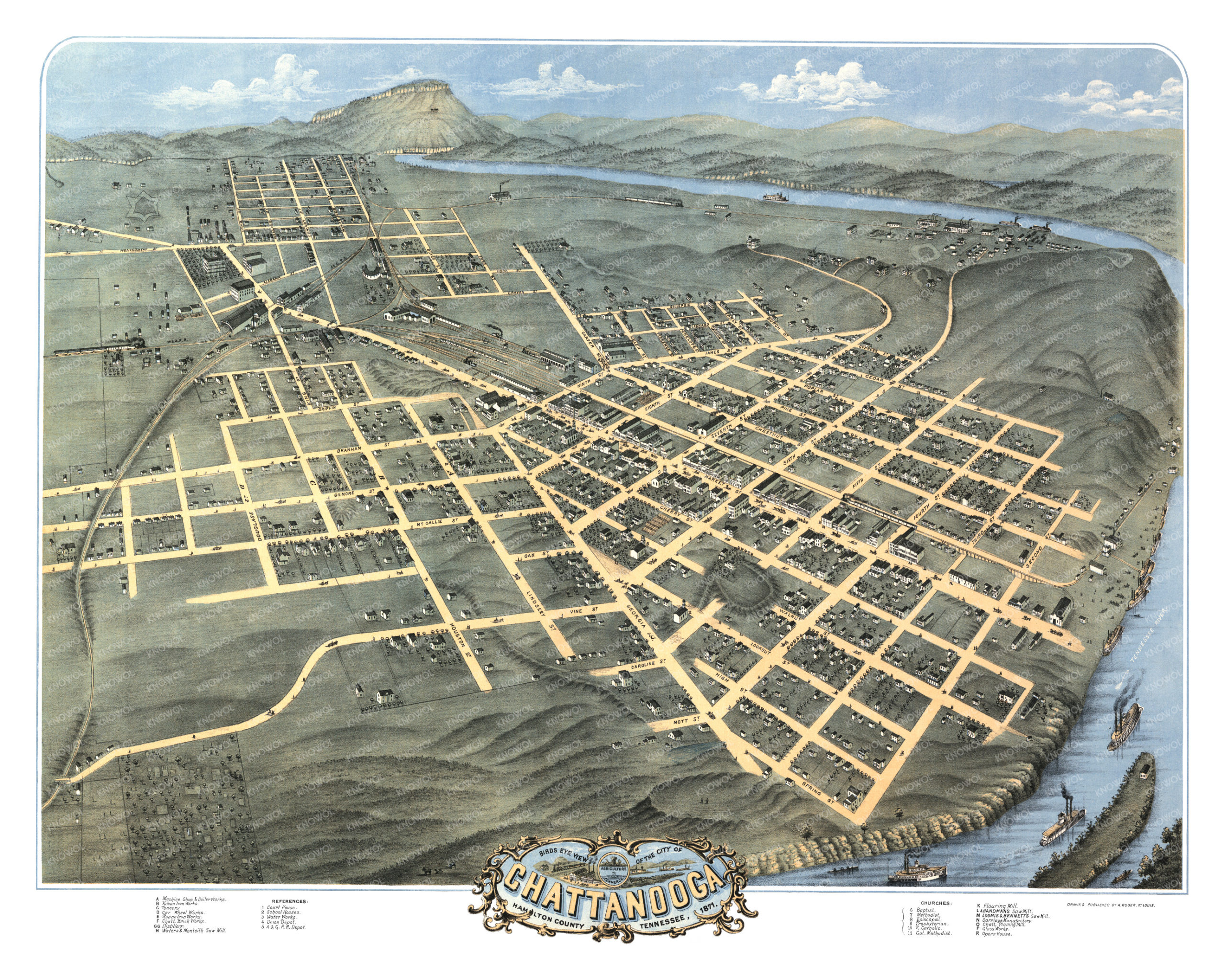 This beautifully restored map of Chattanooga will make an attractive addition to your office, library, or den and can even be used to teach children the geography and history of the area. When you're done exploring, click here to get your copy of the restored map.