The Tennessee Centennial Exposition was a World's Fair held in Nashville, Tennessee from May 1st through October 31st, 1897. This beautiful map of the expo was created to promote the fair and shows a detailed bird's eye view of the fair grounds. The exposition was held to celebrate the 100th anniversary of Tennessee's entry into the union in 1796.
The Parthenon was created to honor Nashville's status as "The Athens of the South", and became the defining feature of the expo. The Parthenon was re-created in the 1920's using permanent materials and still stands today. The fairgrounds are now known as Centennial Park.
This historic map of Tennessee has been restored by KNOWOL. Reproductions of the map are available here.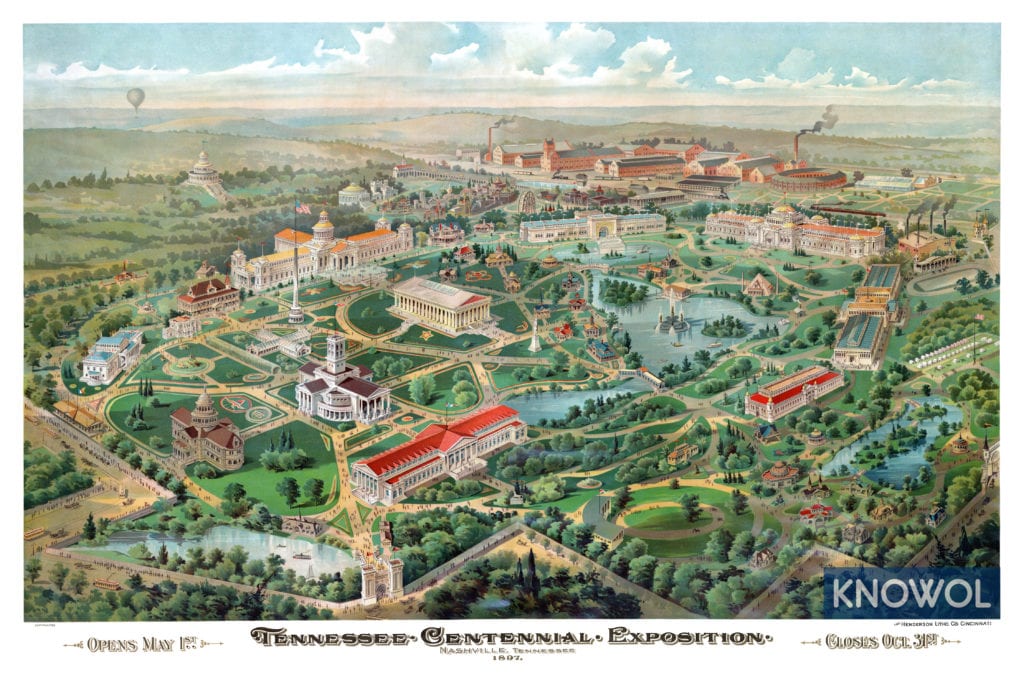 This historic map of the Tennessee World's Fair will make an attractive addition to your office, library, or den and can even be used to teach children the geography and history of the area. When you're done exploring, click here to get your copy.